A vintage clothing store isn't arguing with customers about wearing masks
.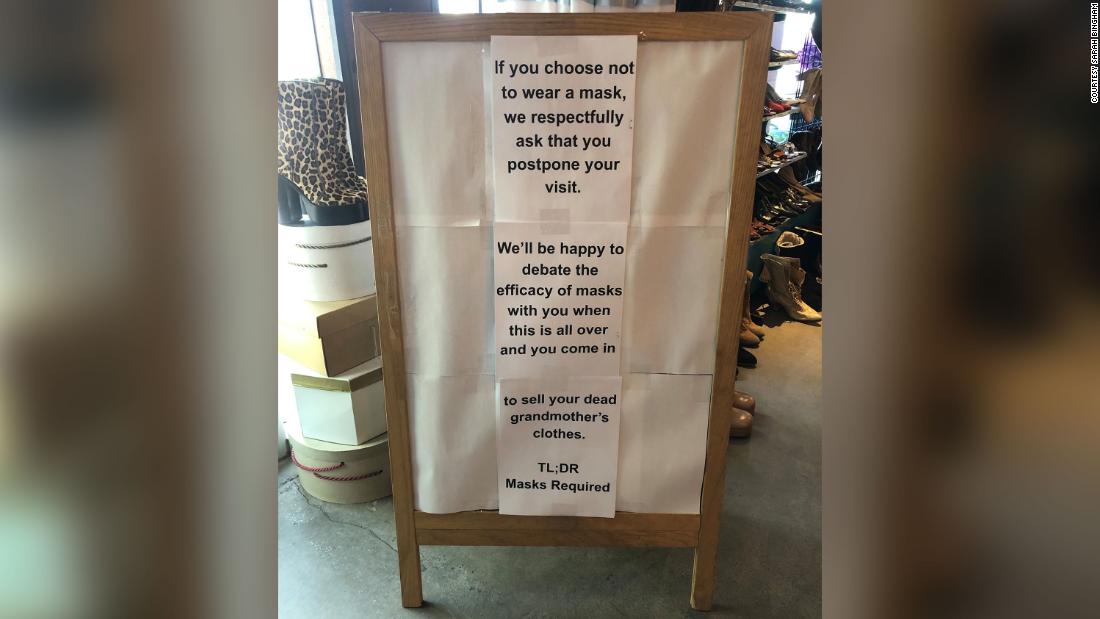 .
https://amp.cnn.com/cnn/2020/07/03/us/arizona-vintage-store-mask-sign-trnd/index.html?

fatbob5

..........





Posts

: 13899


Location

: Cardiff



they may well help reduce the already tiny chance of catching it. why kick up a fuss, if a shop, bus or pub requires you to wear one then wear one and use the place, dont whine if they refuse you entry if you wont wear one.




_______________________________________________________________________
Socialists never tire of spending other peoples money

To the twittersphere
if you wish to comment on this or any other thread then sign up and have your say in more than 140 characters. All political persuasions welcome

The Artist Formally Known As D555
- -
Follow on twitter:
@in_a_flap              
---
Permissions in this forum:
You
cannot
reply to topics in this forum